With the start of our new internship program, OseLaunch, Oseberg is ecstatic to have more passionate people join our crew! In our "Where are They Now?" series, we'll be introducing you to previous Oseberg interns. You'll get a better sense of what they did, where they are now, and ultimately what they gained from interning with Oseberg.
ABBEY WHITE: VANDERBILT CLASS OF 2019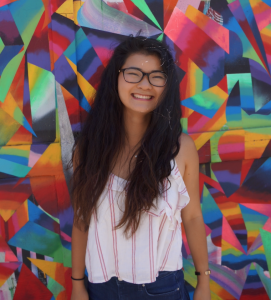 "I found Oseberg to be a vibrant community, full of energy and people who are not just talented, but extremely invested in the company and its product. The enthusiasm for the great things to come was contagious."
WHAT DID YOU DO DURING YOUR INTERNSHIP WITH OSEBERG?
I worked with the software development team. I led development of the Sprint Tracking dashboard that Oseberg uses to plan ongoing software efforts, track progress, and allocate engineering resources. I also led development of the ETL (extract, transform, load) dashboard that tracks data as it proceeds through the workflow.
WHAT WAS THE MOST ENJOYABLE PART OF YOUR INTERNSHIP?
The team dynamic was awesome. I didn't have anything to compare it to at the time, and I don't mean to say my current team at Google is not amazing as well, but now that I've had the experience working for a big company, I can say that the developers at Oseberg were extremely talented and friendly. I'm also proud of how many programming languages I learned in such a short span of time. While I realize it would take some time to truly master these languages, I learned enough to create and modify several internal data dashboards. I witnessed the engineering team using these dashboards regularly, and seeing my work in action was extremely rewarding.
WHERE IS ABBEY NOW?
Abbey is currently a rising junior at Vanderbilt University majoring in computer science and minoring in engineering management and studio art. She was our 2016 summer intern, and is now spending her first summer post-Oseberg in Mountain View, California interning with Google's Android Security Team. Abbey graduated from Deer Creek High School as a 2015 US Presidential Scholar, and was actively involved in National Honor Society, National Science Bowl, and served as president and founder of the China Care Club. At Vanderbilt University, Abbey serves as a board member for VandyHacks, VP of the Vanderbilt Skating Club, and is a Chancellor's Scholar (Vanderbilt full-tuition scholarship).