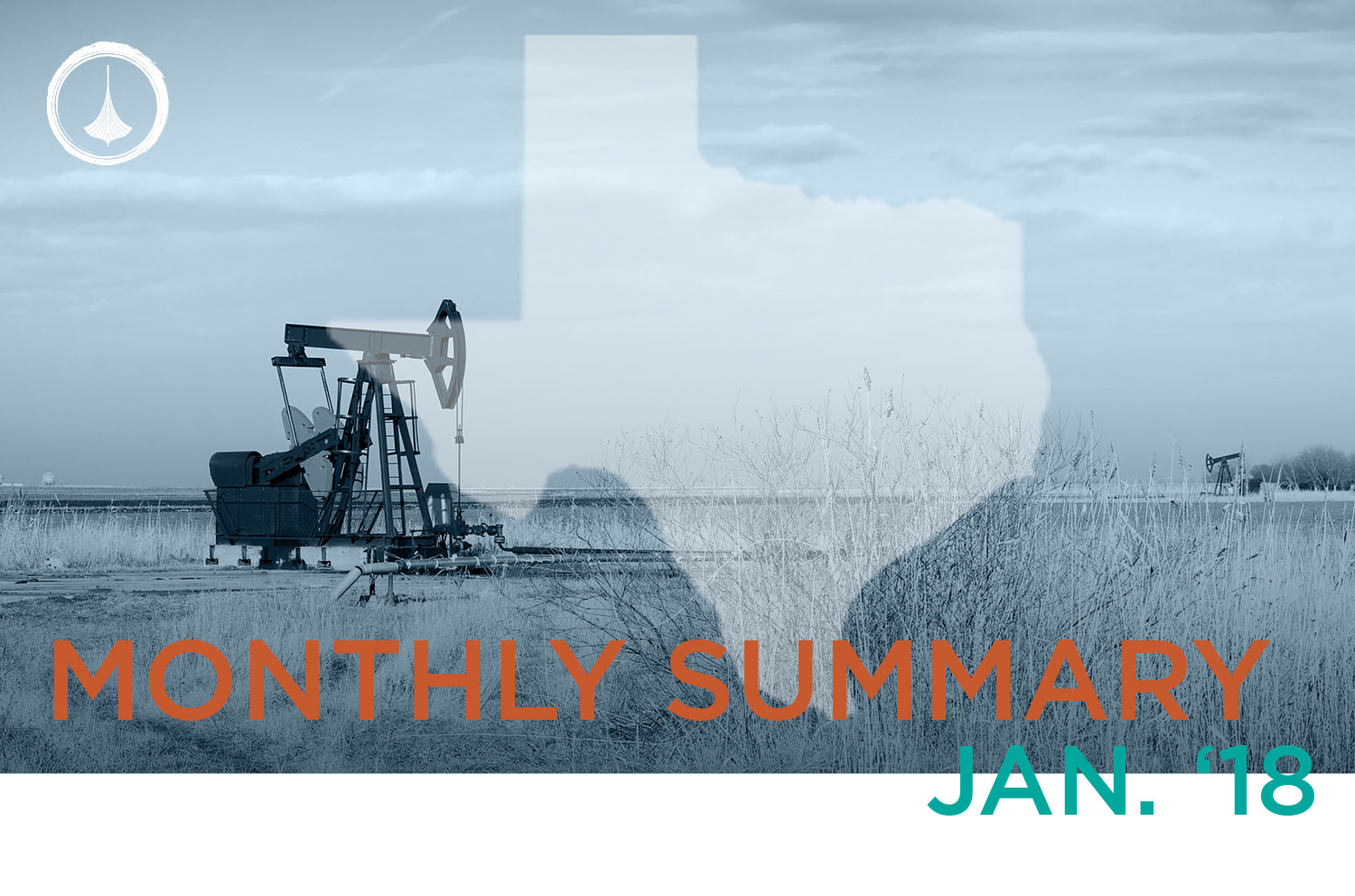 Texas January Look Back
WTI Prices increased by almost 10%, rig count in the Permian increased by 5%, and transfer activity started picking up in the Permian and Eagle Ford.
With the White House passing the largest piece of tax reform legislation in more than three decades, many energy companies have stated they are planning to expand activity and increase capital spending on operations.
Most recently, ExxonMobil published a blog post stating that they will be investing more than $50 billion in the United States over the next 5 years, with an emphasis on the Permian Basin. Expect other companies to announce new projects in the coming months, given the current market conditions.
  
We saw a 5% increase in the Baker Hughes Rig Count in the Permian Basin.
EOG has filed twice as many permits as they did in December, focused in Gonzales County in the Eagle Ford Basin.
Apache Corporation filed 13 drilling permits: look for them to continue to increase their drilling activity in the Permian after their effective tax rate will be cut in half (according to MarketWatch).
Active players in the Permian will also be increasing activity with high oil prices and savings from tax reform.
XTO was the most active operator in the Permian in January regarding completions.
EOG continues to take advantage of their acreage in the Eagle Ford Basin by being the most active there and the second most active in Texas.
Kinder Morgan continues to be very active in the Midland Basin through their SACROC unit, which will be an area of continued focus in 2018.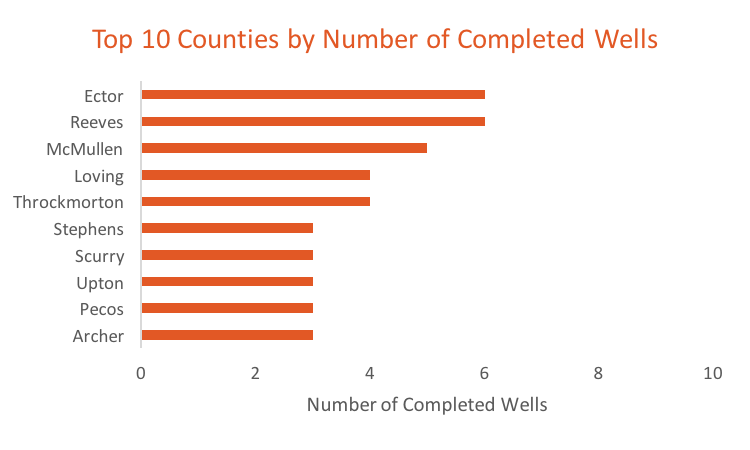 Maverick Energy is the highlight of January acquisitions with their purchase of more than 70 wells in the Eagle Ford from White Oak Operating.
Transfer activity was not as high as the previous month; expect this number to pick back up to December levels in February and March if oil continues to stay above $60/bbl.
Follow our weekly blogs to see who is making acquisitions in the coming weeks.