OKLAHOMA CITY (April 17, 2017) – Oseberg (oseberg.io), the most innovative data inte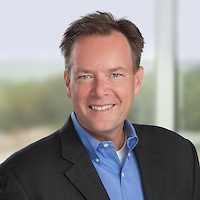 lligence company in the oil and gas industry, announced the appointment of Rich Herrmann as the Director of Product. Rich has joined Oseberg to lead the growth of a new product organization focused on product management, product marketing, marketing communications and industry analysis.
Rich brings to Oseberg great industry experience and expertise, having spent over a decade in executive product leadership positions at both Drillinginfo and IHS as well as boasting an extensive network of contacts within the industry with E&P companies and oil and gas software vendors around the world.

Joining in advance of Oseberg's expansion into new markets, Rich will continue his success as the head of a growing team.
"Rich is a passionate and seasoned executive that brings with him over 25 years of oil and gas information technology industry experience," said Oseberg CEO Evan Anderson. "We are confident he will be able to take Oseberg to the next level by delivering exciting, innovative solutions that will knock the socks off of the upstream energy."
Rich previously held several Vice President leadership positions in executive management, product management, business development, and information technology with Drillinginfo, IHS, and TGS. He also served as Senior Vice President of Petroleum Place (now P2 Energy Solutions), a company he helped establish in 1999. Earlier in his career, Rich served as Director of Geotechnology for GeoGraphix which was acquired by Landmark Graphics (Halliburton). Rich started his career with Chevron where he worked for eight years in exploration and production as a petroleum geophysicist. He holds a B.S. in Earth, Atmospheric & Planetary Sciences from MIT and an M.S. in Exploration Geophysics from Stanford University.
ABOUT OSEBERG
Oseberg is a next generation oil & gas information and analytics data start-up that offers a compelling new approach to rapidly convert public regulatory and county level data into actionable intelligence. Oseberg provides easy-to-use SaaS data and software products that allow land professionals in the energy business to access valuable information buried in myriad regulatory filings quickly and efficiently. Oseberg went to market with its first data sets and application for Oklahoma oil and gas in early 2011 and has experienced triple-digit sales growth since, expanding its presence in Texas and Oklahoma. Oseberg recently received $10MM in investor funding.
CONTACT
Elizabeth Farabee
Elizabeth@oseberg.io
405-887-8424