Oseberg Special Report
At Oseberg, we are closely following M&A activity in Oklahoma's top three producing regions: the SCOOP, the STACK, and the ARKOMA. Our most recent report focuses on the SCOOP and what M&A activity tells us about the future of the STACK. We've used our data and scoured the news sources to identify the most relevant trends so you can stay one step ahead of the competition.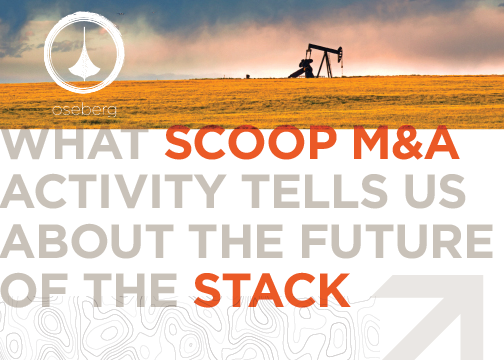 Oklahoma Leasing Activity
Calyx Energy, the number one operator on this week's leasing chart, continues to be very active in the Arkoma Basin.

We've seen a sharp increase in Buckeye Exploration's leasing activity in both Roger Mills and Ellis counties beginning in January of this year (graphed below).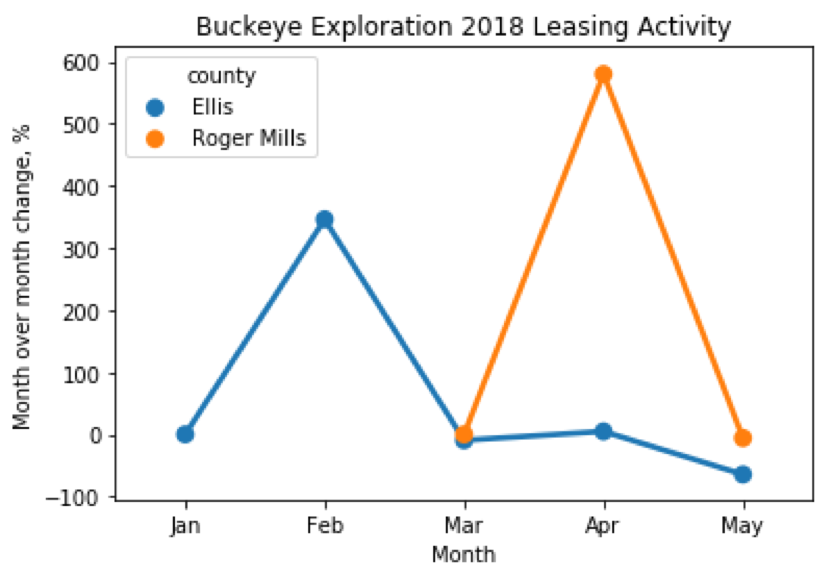 ---
Oklahoma Spacing Applications
Trinity has been primarily spacing the Arkoma Basin. During May, we saw an over 150% increase in spacing filings targeting the Hunton, Sylvan, Woodford, and Mississippian formations.
---
Oklahoma Completion Filings
We took a look at Continental's most recent frac in Blaine County using

OseFrac.

This well shows an above average use of proppant for the county and for the operator.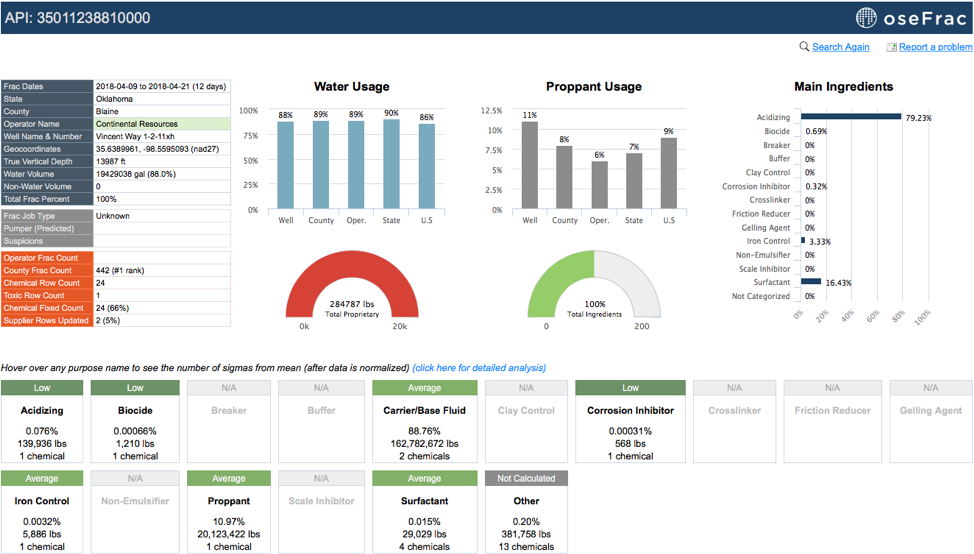 We also took a look at Continental's average water gallons per foot in Blaine county in OseFrac's new pivot tool feature. They peaked in 2016 with an average of over 2400 gallons of water per foot. 2017 saw much lower water usage in Blaine for Continental and 2018's first half appears to be on track to be the lowest since 2011 for this operator in Blaine.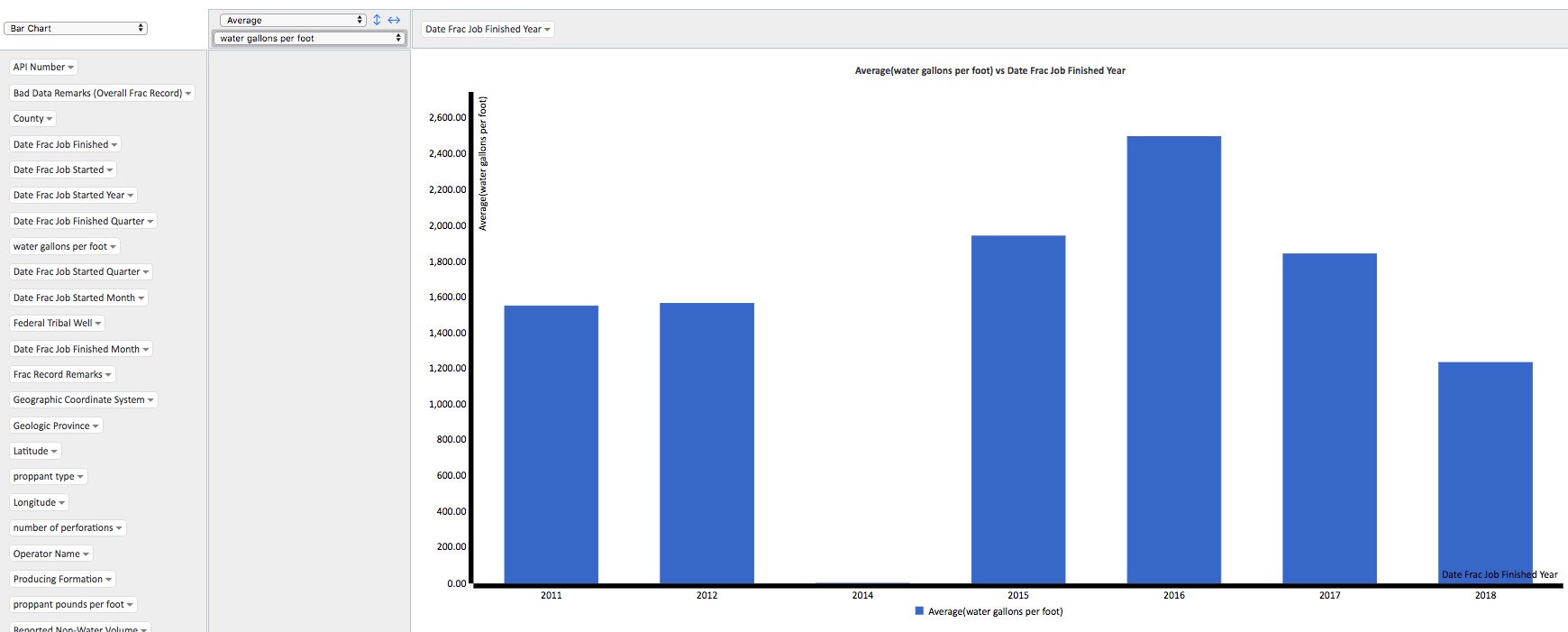 ---
Oklahoma Pooling Applications
Pooling filings indicate the most costly wells are located in Grady County. For example, Rebellion Energy and Continental Resources' completed well costs were greater than $12 MM.
---
Oklahoma Drilling Intents Filed
---
Oklahoma Transfer Activity
Roan Resources has completed the transfer from its previous entity Linn Energy.

Zarvona Energy has acquired Tapstone Energy. This is Zarvona's first investment in the SCOOP.