Oklahoma Leasing Activity
The HOTSPOT over the last 60 days continues to be NW McClain/NE Grady cos. EOG has a nice position there and is starting to drill it up. The leasing around that area has been on fire. Here are a couple screenshots detailing the activity from our application Atla: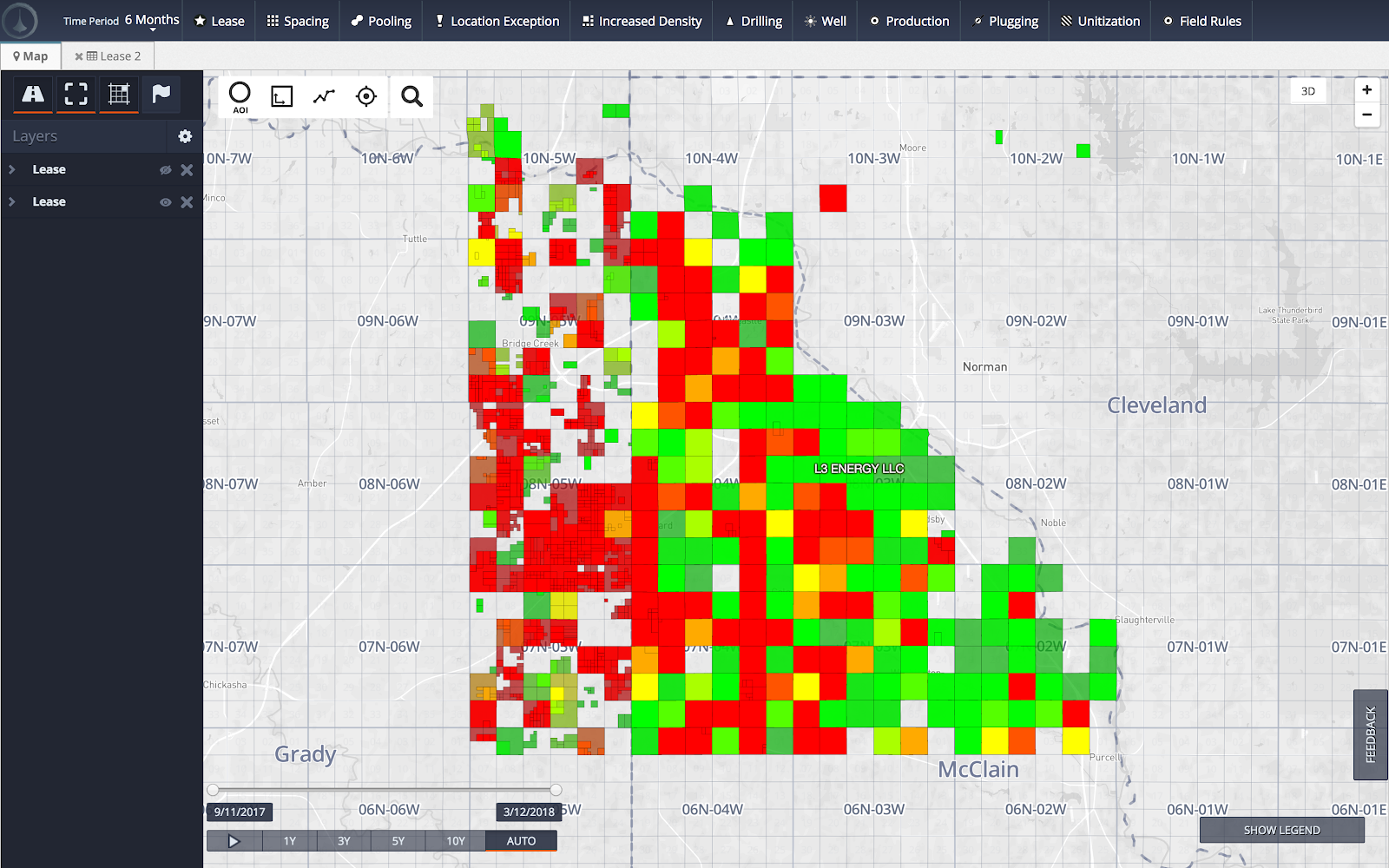 This is a leasing heatmap showing activity over the last 6 months - sections with 15 or more leases are in RED, 5 or fewer are in GREEN.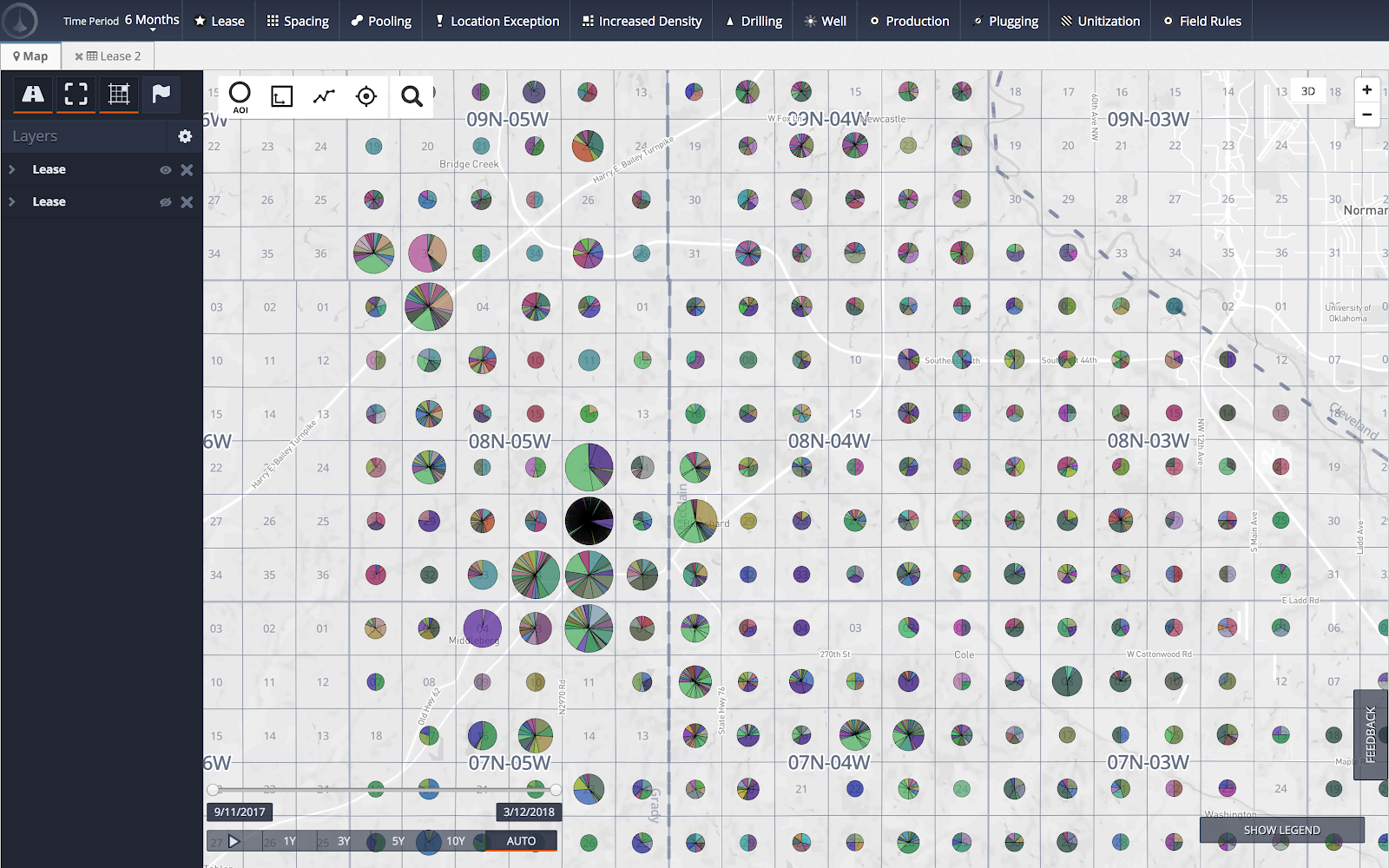 Here is a slightly zoomed in view looking at the same data as a BUBBLE MAP. The larger the bubble, the higher the number of leases taken. Each slice of the pie represents the lessee/grantee by # of leases.
Here is a list of the top 10 Lessees in this AOI (area of interest) over the last 6 months:
| | |
| --- | --- |
| NEWFIELD EXP MID CONTINENT | 495 |
| NATIVE EXPLORATION OPERATING | 281 |
| EOG RESOURCES INC | 178 |
| 89 ENERGY LLC | 163 |
| LINN ENERGY HOLDINGS LLC | 151 |
| COCKERELL ENERGY LLC | 107 |
| L3 ENERGY LLC | 100 |
| COLLINS PERMIAN LP | 96 |
| TRP MIDCON LLC | 95 |
| CASTELL OIL COMPANY LLC | 88 |
---
Oklahoma Spacing Applications
Continental Resources continues to aggressively file spacing applications in the SCOOP and STACK. This follows their recent announcement of two billion dollars planned to be spent for drilling and completions. We are glad to see that capital go to work in Oklahoma!

Tapstone Energy's spacings are focused in Dewey County.
---
Oklahoma Pooling Applications
Citizen Energy II (now a part of Roan Resources) has tripled the number of pooling applications filed in the past week. Activity is spread throughout the Anadarko Basin.
---
Oklahoma Completion Filings
Linn Energy files documents related to their horizontal wells recently completed in Grady County. Their horizontal wells are targeting the Mississippian formation in the SCOOP.
---
Oklahoma Intents to Drill
Oklahoma Energy Acquisitions has been filing intents to drill in Kingfisher County. These filings have been for horizontal wells in the STACK focusing on the Mississippian formation.
---
Oklahoma Location Exception
---
Oklahoma Increased Density
EOG's increased density filings are for wells in Ellis County. The filings detail how EOG will be targeting the Marmaton formation in the Anadarko Basin.
---