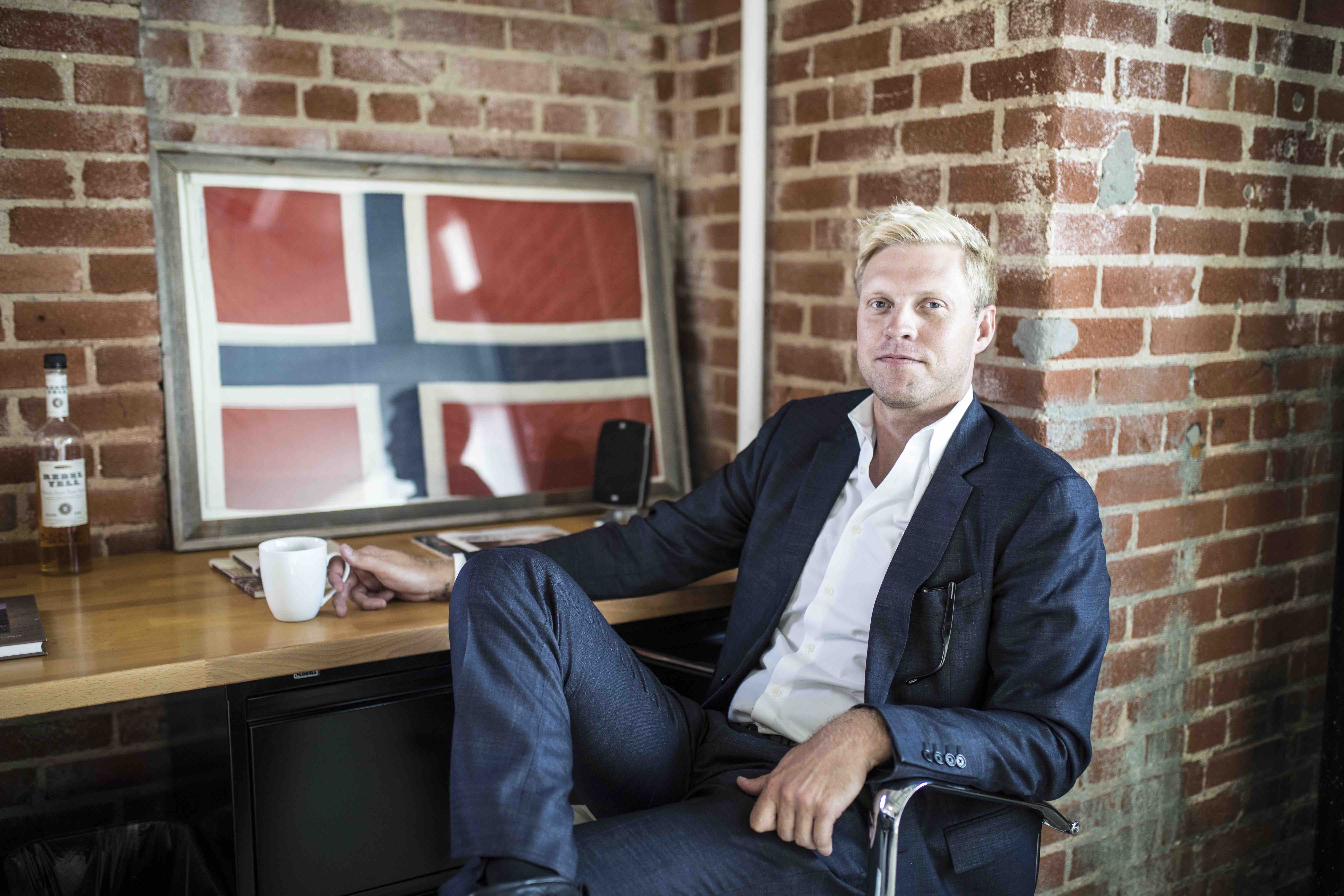 OKLAHOMA CITY (February 12, 2018) – Oseberg is thrilled to announce that Evan Anderson, Oseberg's CEO & Co-Founder, will be one of twenty-five business and nonprofit leaders to be honored at The Journal Record's ninth annual Oklahoma's Most Admired CEOs event at the Skirvin Hilton Hotel in downtown Oklahoma City.
"Evan leads through passion, vision, and inspiration," said Elliot Harik, Oseberg's COO. "Evan is relentless in questioning the status quo, both internally and externally. He is always striving to find ways to be both different and faster."
Under Evan's leadership, Oseberg has grown from a tiny bootstrapped start-up to a rapidly growing SME which counts most of the industry's most active E&Ps and midstream companies as clients. Oseberg went to market with its first data sets and applications for Oklahoma oil and gas in early 2011 and has experienced triple-digit sales growth since, expanding its presence in Texas and Oklahoma.
"I am incredibly humbled by this honor," said Evan Anderson. "It was my passion for interesting things at the intersection of oil and gas and computer science that led me to create Oseberg. I believe passion powers all success in business, and I've tried to instill this belief in each and every one of my team members."
Before taking Oseberg to market in 2011, Evan co-managed Four Seas Exploration, a subsidiary of Harding & Shelton Exploration (the predecessor of Antioch Energy). While at Four Seas, he was responsible for operating over 100 wells in more than 20 counties throughout the Anadarko Basin. Evan earned a Bachelor of Arts in Genetics from Duke University and has three children ages 5, 6 and 8.
The full list of honorees is available at the Journal Record's website, and event information is included below.
ABOUT OSEBERG
Oseberg is a next-generation oil & gas information and data analytics company that offers a compelling new approach to rapidly convert public regulatory and county-level data into actionable intelligence. We aggregate the most inaccessible state, federal, and county records and deliver them to our users through a suite of all-encompassing B2B SaaS products that enable our users to search, map, mine, and perform statistical analysis on every strand of data. We also bring provide normalized, standardized, and high-quality frac data. Our technology reduces weeks and months of work to days and hours, empowering our users to rapidly uncover leasing, drilling, enhanced completion, and acquisition opportunities.

ABOUT THE CEO LEADERSHIP FORUM - APRIL 30th
CEO Leadership Forum: 2-5 p.m. at the Skirvin Hilton Hotel.
Reception: 6 p.m.
Dinner/Awards Banquet: 7 p.m.
Where: Skirvin Hilton Hotel, 1 Park Ave., Oklahoma City
Cost: Individual tickets, $150; tables for 10 are $1,700; Corporate table sponsorships, $2,700.
Contact: To register or for more information, go to journalrecord.eventsmart.com/events/okmaceo or contact Brittany Attaway at (405) 278-2820 or battaway@journalrecord.com.