HOW SCOOP TRANSFERS SIGNAL 2018 GROWTH OPPORTUNITIES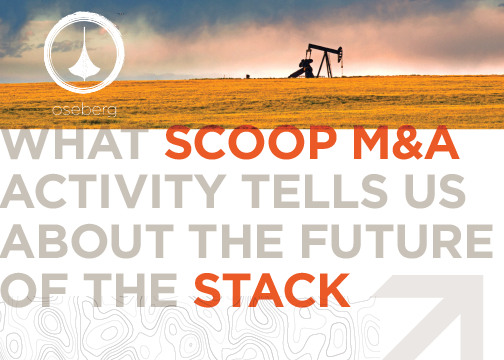 At Oseberg, we are closely following M&A activity in Oklahoma's top three producing regions: the SCOOP, the STACK, and the ARKOMA. Our most recent report focuses on the SCOOP and what M&A activity tells us about the future of the STACK. We've used our data and scoured the news sources to identify the most relevant trends so you can stay one step ahead of the competition.
In this special report, we cover the following:
How to predict the next big plays before they hit the newswires, allowing you to stay one step ahead of the competition.
What three factors have contributed to the rise of upstream M&A activity, in particular in the STACK.
What's behind the strategic shift in U.S. operators (such as Chesapeake Energy, Casillas Petroleum, Vitruvian, Gulfport Energy, Bend Petroleum, and Kodiak Oil and Gas, Quantum Resources and Lime Rock Resources) focus on the Mid-Con.
The top operators in the STACK.
And much more!!