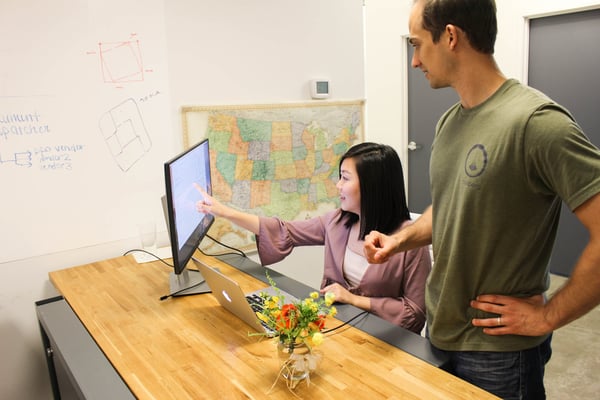 July 25, 2017 – (Oklahoma City) Oseberg announced Tuesday the start of "OseLaunch", a new internship program for individuals wanting to start a career in programming or data science, whether they be current students or professionals looking for a change in career.
"We are thrilled to be able to announce the start of OseLaunch,"
said Elliot Harik, Oseberg's Head of Engineering.
"Since our inception, Oseberg has been dedicated to cultivating and supporting local talent, and OseLaunch is just one of the many ways in which we do just that."

Oklahoma has recently seen a surge in interest in entry-level programming and engineering jobs thanks to programs likeOkCoders and FreeCodeCamp, which have successfully generated awareness and enthusiasm for engineering and engineering-related fields in the community. Although internships are often a great way to get practical on the job experience and often necessary prior to obtaining a job, there are not enough to meet the growing demand locally.
The 8 week OseLaunch program has been designed to give students an introduction to both Oseberg's application and data engineering teams. Interns are followed by a mentor, who is responsible for ensuring their success in the program as well as integration into the Oseberg company culture.
"Our goal with OseLaunch is to provide participants with the experience needed to obtain an entry-level position as an engineer," said Zach Mays, one of Oseberg's engineers and founder of OseLaunch. "Beyond that, we wanted to show that one doesn't need to leave the state for a successful career in programming. There are plenty of talented individuals, working together on difficult problems, here in Oklahoma"
Additionally, OseLaunch participants receive a stipend and have the possibility to work full or part time, which allows them to join the program even while taking classes. New interns are welcomed every 8 weeks, and applications are received on a rolling basis. Oseberg encourages anyone with an interest in engineering to apply, whether they have related experience or not.