Oseberg, a leading SaaS and data intelligence company in the oil and gas industry, has announced a Houston-based forum which will take place on the afternoon of Thursday, October 18th at the Hotel Zaza in downtown Houston.
The Forum will bring together a mix of customers, industry experts, Oseberg product specialists, and client success managers. All energy professionals - whether they are clients or not - are encouraged to attend.
During this three hour afternoon session, we will cover the following topics:
Learn how to see the complete 'story' in your area of interest. Combining everything from leasing to regulatory to drilling to completion to production, Oseberg brings a new approach to data intelligence.
Learn how to see: what your competitors are up to, where activity is moving, how wells are being completed, how much they are producing, who's selling assets to whom, what leases are in jeopardy, and much, much more!
Discover useful tips & tricks for existing customers, and see what's new and coming soon! For those of you new to Oseberg, see what you've been missing!
Ask questions; network with Oseberg experts, clients, and fellow energy professionals.
Get a sneak peek at how we are applying artificial intelligence & machine learning to extract key attributes and information buried deep within complex documents.
Details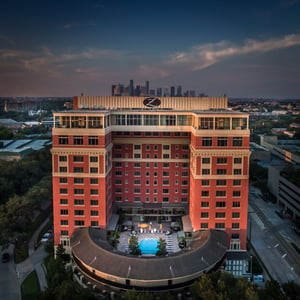 October 18, 2018
1:30-4:30 Sessions*
4:30-6:00 Cocktail Reception
*More details about sessions to follow.
Hotel Zaza
5701 Main Street,
Houston, TX 77005